Blogging for Beginners
2 Tech Diva's Laptop Workshop
Blogging for Beginners
Saturday Oct 24, 2009  10:00am - 2:00pm
at the Courtyard Marriott Shadyside
Don't Delay, Register Today!
$50 per person (Includes Continental Breakfast)
Lunch will be on your own
** Designed Specifically for the Technically Challenged! **
If you would like to start a blog for fun or for business but aren't sure where to start, we can show you how to do it from the ground up. Our workshops are taught in small groups. We will show you everything you need to know in order to set up a blog easily and quickly and to maximize both SEO and branding potential.
If plugins, widgets and themes are alien concepts to you, 
2 Tech Divas will enlighten you!
This is ideal for small businesses, entrepreneurs, artists, non-profits and those who want to be hands-on about their online marketing and web presence.


In Our 4-Hour Workshop You will Learn how to:

set up your blog step-by-step,

select a theme that works for you,

make customizations,

optimize it for search engines and branding,

learn about plugins & widgets, tools for developing a relationship with your audience,

ideas for content,

importance of leaving comments on other blogs

How to make money with your blog

and much more!
The best part is that your blog will be
up and running before you get home for dinner!
*This class is perfect for people who don't yet have an official web site and want an online presence to promote what they do.
This is a B.Y.O.L. Workshop (Bring Your Own Laptop)
*Laptops preferred, but not required to attend
Courtyard Pittsburgh Shadyside
(Across from Shadyside Hospital)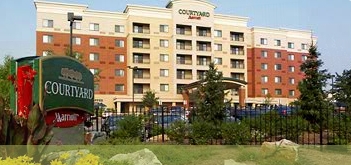 5308 Liberty Avenue
Pittsburgh, PA 15224
Don't Delay, Register Today!
$50 per person (Includes Continental Breakfast)
Lunch will be on your own